Course Description
The United States is one of the top countries in the world in incentivizing charitable donations. To prevent fraud, federal and local governments have created a complex regulatory environment governing charitable organization, charitable donations, and solicitations.
In this program, Kent Seton will unravel the key charity fundraising and solicitation rules and issues that practitioners commonly face with their business clients and in litigation. Among the topics covered are compliance issues, digital fundraising issues, multi-state fundraising, taxation issues, and cause marketing.
Length: 57min
Member Reviews
Excellent information, presented in an easy to understand, and apply, way. Just great.
- Diana C.
Excellent content and presentation style.
- carrie s.
Excellent presentation. Lecturer did not have to read from any notes-- just knows his stuff. Kept it interesting throughout.
- Anthony S.
Opened my ideas to al lot of regulations I had not considered. Really tied together my background in marketing, charitable work, and legal practice.
- Julianne B.
Read All 45 Reviews
Meet the Lecturer(s)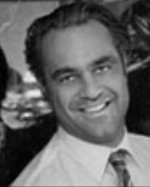 Kent E. Seton
Kent E. Seton, Esq., is the CEO and Chairman of the Board of the Edward Charles Foundation and a practicing lawyer in the philanthropic sector with his highly active law firm, Seton & Associates. He is a well known speaker; he has published legal articles on tax and corporate matters affecting the philanthropy world. Furthermore, he has been the procuring cause of bringing world class speakers to events he has produced for those in the philanthropic sector in the Los Angeles area. He advises major families, corporations and individuals on the philanthropic efforts. He travels extensively to assist his clients around the World. Not only do his clients work domestically in the US, but, also globally, trying to solve some of the world's toughest issues. He has clients working on clean water wells, ending hunger and fighting homeless, to curing major diseases to finding ways to prevent cruelty to animals to name a few. Edward Charles Foundation is an umbrella entity that runs the back office and accounting functions of over 45 charitable endeavors. Many of the clients of Edward Charles Foundation are celebrities, athletes and high net worth families and individuals. The Seton Law Firm is located in Beverly Hills, California with another office in Irvine, California. Edward Charles Foundation headquarters are also operated in Beverly Hills.
Find Another Course