Course Description
The typical business structure of professional sports is unlike any other industry. From the filing status of the leagues, their relationship with member franchises and associations, antitrust issues, to the many licensing agreements at play, there is much to consider for attorneys interested in practicing in this area.
In this program, sports lawyer and former professional umpire, Brandon Leopoldus, will unravel the many complexities surrounding this area of the law, drawing on the NBA, NFL, NHL, and MLB as examples. Topics covered include:

- Organization of sports leagues under 501(c)(6)
- Collective bargaining issues
- Interplay between leagues and franchises
- Antitrust issues & cases
- Licensing and merchandising issues
- Exclusive sponsorships
- Operation of the game
- Trend of league legal status away from nonprofit
- Takeaways for the sports lawyer
Length: 1hr 1min
Member Reviews
Excellent presentation as an introduction to the sports content field of law.
- Stanley B.
Read All 52 Reviews
Meet the Lecturer(s)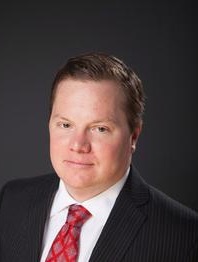 Brandon Leopoldus
Brandon Leopoldus is the President of the Leopoldus Professional Corporation. He focuses his practice on representing high-net-worth individuals. He grew up in the upper echilon of sports spending much of his childhood at the United States Olympic Training Center in Colorado Springs. His professional sports career began more than 15 years ago as an umpire and received numerous awards and accomplishments. He was the driving force behind the Los Angeles Athlete Initiative and is featured on legal panels across the country on topics including personal legal representation, business law, and asset protection strategies. He is a contributor to publications including Legal Ink Magazine and Referee Magazine and he contributes his time generously to the Sports Lawyers Association, Sports Spectacular, the Los Angeles Sports Business Alliance, and numerous other community groups in the Los Angeles area.
Find Another Course