Course Description
There are a number of complex issues to consider when representing a business client in a bankruptcy. Join Reno Fernandez, San Francisco commercial bankruptcy attorney, as he covers all the basics of a business bankruptcy case. The program will focus mostly on corporate Chapter 11 cases, which allows the business to continue to operate with the goal or reorganizing and paying creditors. Mr. Fernandez will also cover business Chapter 7 cases, which are an effective way to dissolve and wind up if the business does not require a reorganization. Other topics include discharge, the automatic stay, trustees, and many more.
Length: 1hr 2min
Member Reviews
Good job by him
- Barry G.
Lots of good information for a general overview and could have used two hours.
- Patricia Q.
Excellent job.
- Darby N. M.
Read All 27 Reviews
Meet the Lecturer(s)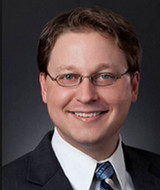 Reno F.R. Fernandez III
Reno F.R. Fernandez III is a partner with Macdonald Fernandez LLP, a firm focusing on commercial bankruptcy, insolvency and turnaround litigation, including receiverships and assignments for the benefit of creditors, throughout California and pro hac vice in Delaware, the Southern District of New York and Nevada. Reno has experience representing debtors, creditors and trustees in bankruptcy, receiverships, fraudulent transfer suits, preference actions and lien avoidance actions.
Find Another Course