Course Description
This course will provide an introductory overview of the area of bankruptcy law. Topics discussed during this class will include: - Background: types of bankruptcy, federal vs. state law - Exemptions: what you may keep as a debtor in a filing - Creditor issues: proofs of claim - Litigation issues: adversary proceedings and trials - Question and answer
Length: 1hr 5min
Member Reviews
Excellent basic review!
- bruce w.
One of the best LexVid courses I've taken. Good speaker, very knowledgeable. Presentation excellent.
- Anita van T.
Read All 13 Reviews
Meet the Lecturer(s)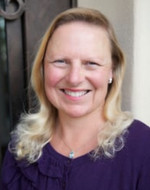 Pamela F. Kleinkauf
Pamela F. Kleinkauf is a sole practitioner in Rancho Bernardo focusing on bankruptcy issues, real estate, business law and civil litigation. She graduated from San Diego State University, holds a master's degree from the University of San Diego and was awarded her law degree from National University School of Law. Pam also enjoys teaching legal courses at local universities and currently teaches law students bankruptcy law and civil litigation at San Francisco Law School – San Diego campus.
Find Another Course