Course Description
This course will provide an introductory overview of the area of bankruptcy law. Topics discussed during this class will include: - Background: types of bankruptcy, federal vs. state law - Exemptions: what you may keep as a debtor in a filing - Creditor issues: proofs of claim - Litigation issues: adversary proceedings and trials - Question and answer
Length: 1hr 5min
Member Reviews
Excellent basic review!
- bruce w.
One of the best LexVid courses I've taken. Good speaker, very knowledgeable. Presentation excellent.
- Anita van T.
Read All 13 Reviews
Meet the Lecturer(s)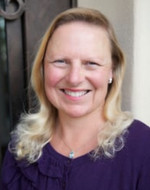 Pamela F. Kleinkauf
Pamela F. Kleinkauf is a sole practitioner in Rancho Bernardo focusing on bankruptcy issues, real estate, business law and civil litigation. She graduated from San Diego State University, holds a master's degree from the University of San Diego and was awarded her law degree from National University School of Law.
Find Another Course