Course Description
Focusing on California's ethical rules and case law, this program instructs viewers on how to ethically handle matters concerning client communications and avoid breeches of the duty of confidentiality.
Added: 1/2011
Length: 1hr 15min
Member Reviews
Very Informative! Great knowledge of the subject matter.
- Christopher H.
A great and timely course covering legal ethics issues that have arisen in my practice.
- John B.
very good speaker - brought energy to the subject!
- Caprice G.
Read All 58 Reviews
Meet the Lecturer(s)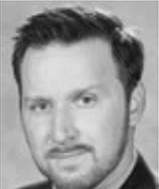 Luis Ventura
Luis E. Ventura graduated from California Western School of Law in January of 1994 and is a member of the California Bar Association. He represents a number of homeowner associations in homeowner association governance, litigation, monthly assessment collection, and transactional matters. He also handles general civil litigation matters including malicious prosecution and defamation related cases, among others. He has served on the San Diego County Bar Association's Legal Ethics Committee since 2003.
Find Another Course