Course Description
The legal framework of aribitrations is complex and ever-evolving. The United States Supreme Court has recently handed down two key cases substantially effecting arbitrations. In this program, employment attorney Bob Fitzpatrick will cover additional Supreme Court decisions affecting arbitration that were not discussed in Part I, as well as more current case law and its effects on general principals and arbitration clause drafting.
Length: 56min
Member Reviews
No reviews yet.
Meet the Lecturer(s)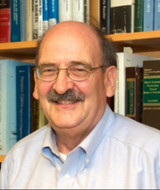 Robert Fitzpatrick
Robert Fitzpatrick has been representing employees for over 40 years since he first began his legal career litigating race-discrimination cases in the Deep South during the late 1960s. Mr. Fitzpatrick now represents both management and employees. He has been recognized by the Nation Law Journal as one of the top employment lawyers in the country and by the Washingtonian Magazine as "Tops in Employment Law" in the Washington, D.C. area.
Find Another Course