Course Description
As every experienced appellate attorney knows, there is much to consider and prepare for in order to successfully argue a case before a state or federal appeals court. In this program, appellate attorney Robert Fitzpatrick shares his top 25 rules for appealing appellate advocacy. In order to compile this list, Mr. Fitzpatrick not only drew from his many years of experience arguing before appellate courts, but also conducted a number of interviews with appellate court justices who shared the common missteps attorneys make. Included in this program is a document containing further discussion of all 25 rules.
Length: 47min
Member Reviews
Mr. Fitzpatrick is experienced and knowledgeable, and includes excellent practical tips in this clear and cogent presentation.
- Robert B.
he should write a book.
- John M.
Very informative, especially hearing about what the appellate judges themselves like or dislike.
- Adrian s.
Insightful and pragmatic information, that I wish I had when I stumbled through my first appeal. What an excellent idea to actually ask appellate judges their thoughts rather than pontificate and render his opinion - although considering the depth and breadth of this attorney's experience, I would give his "opinion" a great deal of weight.
- MaryAnn M.
Read All 68 Reviews
Meet the Lecturer(s)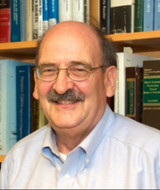 Robert Fitzpatrick
Robert Fitzpatrick has been representing employees for over 40 years since he first began his legal career litigating race-discrimination cases in the Deep South during the late 1960s. Mr. Fitzpatrick now represents both management and employees. He has been recognized by the Nation Law Journal as one of the top employment lawyers in the country and by the Washingtonian Magazine as "Tops in Employment Law" in the Washington, D.C. area.
Find Another Course