Course Description
Adoption law in the United States is a multifaceted and ever-evolving. Adoption attorneys often find themselves juggling federal, state, interstate, and even international law. This program, presented by family law attorney and President of the American Academy of Adoption Attorneys, Colleen Quinn, will dive into the core issues affecting adoption in the United States. Among the topics Ms. Quinn will discuss are international adoptions, termination of parental rights, the role of an adoption attorney, adoption costs, special adoption issues, home study, special federal laws applicable to adoption, tax issues, interstate placements, contract issues, and termination of parental rights.
Length: 1hr 34min
Member Reviews
Wow..lots of material. Very good presentation. A very specialized area of the law, for sure.
- Jerry E.
Read All 34 Reviews
Meet the Lecturer(s)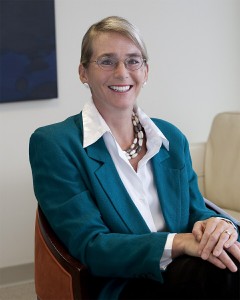 Collen Marea Quinn
Honored with "Top 100 Trial Lawyers" by National Trial Lawyers (2012), the YWCA Outstanding Woman Award for Law & Government (2011), the "Hats Off to Women Award" by the ABWA Cavalier Chapter (2011), as Top 100 (2012) and Top 50 "Super Lawyers" (2011), Top 50 (2012) and Top 25 Top Female "Super Lawyers" (2010 & 2011) in Virginia, and Top 25 "Super Lawyers" (2012) in Richmond, by Richmond magazine, by Virginia Business magazine as one of Virginia's "Legal Elite" (2011,2010, 2005), a "Leader in the Law" by Virginia Lawyer's Weekly (2009), with the Congressional "Angels in Adoption" award (2008), and a "Super Lawyer" by Richmond magazine (2006-12), Colleen Marea Quinn has represented hundreds of adopting parents, birth parents, adoptees, intended parents, surrogates, gestational carriers and egg donors since 1989. Quinn is a partner and equity owner in the firm of Locke & Quinn, has achieved an "AV" rating, the highest given, by Martindale Hubbell, is a Fellow of the LCA, and a member of the ASRM, VTLA, RBA, VSB, and the AAJ. She is a Board member and immediate Past-President of the National Association of Women Business Owners, Richmond Chapter, Chairman of the Richmond Women's Business Consortium, President (former VP, Sec. and Treas.) of the Metropolitan Richmond Women's Bar Association, and serves and has served as the Chair and Co-Chair for numerous VTLA Committees. She speaks frequently at AAAA Annual Meetings, was the 2011 Mid-Year Conference Chair, the AAAA 2007 Annual Convention Chair, was on the AAAA ARTS Taskforce and Committee, and Chaired the Birth Parent Representation Committee (1999 to 2003). In 2003, she published the AAAA "Representing Birth Parents Handbook." She is the co-author of the recent Fifth Edition of the Virginia CLE "Adoption Procedures and Forms" book and co-editor of the Fourth Edition. She served as program chair and moderator for the first Lorman Adoption Seminar in 1997, for the first Virginia CLE Adoption Law Seminar in 1999 and for all subsequent programs. Quinn has qualified and served as an expert witness in adoption law in the Virginia court system and has been hired and deposed as an expert witness in surrogacy law. She is certified as a court approved Guardian ad Litem and a member of the LGBT Family Law Institute. Ms. Quinn devotes and previously has devoted time and energy to various civic activities such as the United Way Women's Leadership Initiative, VSDV Action Alliance, Petersburg Domestic Violence Task Force, LINC, and the Richmond YWCA (Advisory Committee, President, Board member).
Find Another Course