Course Description
The 2019 term of the Supreme Court shaped up to be a defining one. This course will dive into many of the key cases heard by the court. Issues addressed in Part I include the travel ban, collective bargaining, non-solicitation agreements, class arbitration, whistle-blower protections, FLSA exemptions, agency fees, statues of limitations, class action representatives, and many more.
Length: 55min
Member Reviews
Mr. Fitzpatrick is an engaging speaker with good knowledge of the topic. Look forward to other programs hosted by him.
- kelley H.
A lot of useful information and very educational.
- Margarita P.
Read All 8 Reviews
Meet the Lecturer(s)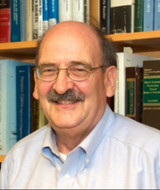 Robert Fitzpatrick
Robert Fitzpatrick has been representing employees for over 40 years since he first began his legal career litigating race-discrimination cases in the Deep South during the late 1960s. Mr. Fitzpatrick now represents both management and employees. He has been recognized by the Nation Law Journal as one of the top employment lawyers in the country and by the Washingtonian Magazine as "Tops in Employment Law" in the Washington, D.C. area.
Find Another Course